Deep in the Heart of Texas

It was day two of Qantas returning to the skies, as we boarded the Q plane for a long haul from Brisbane to Austin Texas. Despite the negative press Qantas has been receiving, the staff were great and the planes were fine. 24 hours later, we landed in the live music capital of the USA, Austin, Texas. The sun had long set and we had three gigs to get to tonight. We squeezed into a late model Ford Mustang and somehow fit the luggage into this little red sportscar and headed for South Congress.

First stop was The Highball, a nightclub, restaurant, and bowling alley! The Highball fitout featured plush couches with gloss-black, deep-buttoned upholstery in the bowling alley, plus gold metalflake vinyl dining chairs and matching tables. The menu was Tex Mex and tasty. Dale Watson was on stage with his swing band and the dance floor was full of two steppers and swing dancers. Dale Watson sailed through swing tracks like Herb Albert's 'Taste of Honey' along with tracks of his new Sun Sessions album.


With little time to spare, we sped over to The Broken Spoke, the historic Texan dance hall that's been putting on shows since 1964. Jesse Dayton was fully into his first set of his Thursday night residency and the honky tonk floor was chock-a-block. As I walked through the packed venue, Austin pal Willie, yelled out "hey Lori" while simultaneously dipping his dance partner. I'd been in Austin all of three hours and I already felt like I was at home.

Steppin' Out
One of the great things about Austin is the dancing and the love of live music. The first rule in Austin is to not stand still on the dance floor, not even to take a photo, as once each song fires up there's a whirlpool of dancers flowing anti-clockwise all over the floor. Everyone in this town just loves to dance - young folk, oldies, kids, everyone dances, at any time of the day. This arvo's shift drew a mature, enthusiastic crowd, who were quick to get their steps in.

As the nights flew by, we caught long time fav's Cornell Hurd and band playing the Continental Club. We rushed off to Ginny's Little Longhorn Saloon to catch legendary Austin act, Two Hoots and a Hollar. They were rockin the joint in this tiny club the size of your lounge room. A couple from Ohio stumbled in drunk, we saw them earlier at the Continental. As Johnny handed me a beer, the drunk woman grabbed it thinking it was a present for her and kept on partying – no use arguing – so we just ordered another. Two Hoots were excellent.

Back to The Continental the next night to catch Heybale. The sounds of Ray Price gold filled the room indicating that Heybale were coming on soon and we would be in for some cool honky tonk. Earle Poole Ball walked to his keyboard on crutches, he must be getting on in years. Kevin Smith from High Noon fame was on Fender bass. Missing tonight was Red Volkaart – maybe he was still at the Gram Parsons tribute elsewthere in town. Dallas Wayne was on vocals, replacing singer Gary Claxton, who sadly passed away in January 2011. Dallas Wayne has a superb vocal style, smooth as thick southern silk and their opening set was a real long one and the tip jar was passed often.
The Hills of Tennessee

We jumped on a plane to Chattanooga via Dallas (DFW), a sprawling airport with shuttle trains connecting the terminals and gates. The departure lounges were full of American soldiers, hopefully heading home. The public address system often sent messages of support to the members of the military.
Special guest at GreazeFest in 2011, Jason Lee Wilson, picked us up in Chatanooga in his hunking 1980s Chev Silverado RV and we hit the highway for an enlightening tour in the hills of Tennessee. We were lucky to experience the autumn colours, as the leaves on the trees changed colour to bright red, yellow and orange in preparation for winter. Each day, the trees seemed to change colour.
JLW went out of his way to show us areas that related to his own song compositons, all the while giving us a books-worth of information and education on the history of the area. One topic up for discussion was the Confederate Army battle flag, or the 'Confederate Flag', often adopted by rockabillies as their emblem. Read more about the flag here. We visited the Confederate Cemetary in Beechgrove, housing the bodies of Confederate soldiers who fell in 1863.

Johnny Cash's Epiphany
As sunset approached one late afternoon, we were driving along the Tennessee River and Jason suddenly pulls off the highway. He pointed across the river to the huge Nickajack Cave that Johnny Cash crawled into in 1968, wishing to end his life of drug abuse. As the story goes, during those dark hours in the cave, Cash re-discovered his faith and put himself into the hands of God. I've read this story many times and it was fascinating to actually see the place of Cash's 1960s epiphany.

Coasting down Mounteagle Mountain, JLW would entertain and educate us with facts on the local area, fill us in on trucker-speak, such as the origins of the term 'Georgia overdrive' and point out many more stories behind his songs. We caught up with Jimmy Moon, from the song 'Chasing The Moon' and met Henry from 'Henry The Hammer', visited the cross in 'Under the Cross' and mulled over songs Wah-Yah-Tsi (Wauhatchie), Golden Girl (Sundrop song) and of course, 'Smokehouse'.

Smokehouse Cookin'
You should know the Smokehouse by Jason Lee Wilson – as well as being on his 'Big Gun' album, it's featured as track two on Volume 2 of The Best of GreazeFest Volume 2 (pick it up here). I've listened to this song a zillion times, but I didn't picture such a large and unique establishment as Jim Oliver's Smoke House. The 50 year old business contains a large hotel, restaurant, music venue and vintage wares and memorabilia store (including The Louvin Brothers museum), all set in a beatufiul location on the top of Mounteagle Mountain.
The best part of The Smoke House was the log cabin in which we stayed. Soaring timber ceilings, huge stone fireplace and bulky, rustic furniture. The lighting was subdued and once lights were out – it was pitch black with a hush that city folk either seek out, or are scared of. In the morning we spotted deer tracks up to our back door, and squirrels busily scooted about the grounds.

At the end of our road trip in Tennessee, it was very hard to leave, but we had to board a plane and head to the Big Apple for a musical extravaganza in Brooklyn.
The Brooklyn Boogie

Norton Records 25th Anniversary show was a bit of a 'once in a lifetime' collection of entertainers who came together to honour Billy & Miriam and their inspiring record label.

The Bell House venue in Brooklyn New York was a big old warehouse, concrete floor with a high timber framed ceiling. There was a communal, relaxed feeling in the audience, similar to GreazeFest, with the sold out crowd all there for the one reason - to see these great bands.

Norton Rocks The Bell House

There are too many acts to mention - so here's just a few: Luis and The Wildfires, loud, fast and sharp garage rockabilly. Randy Fuller Four with Deke Dickerson and Chris Sprague on guitars and harmonies, Randy Fuller on bass. This was a cool set, one of the standouts of the entire weekend.

Best band of the night was surprisingly Question Mark and the Mysterions. Question Mark's vocals were excellent, they played the hits well, he worked the stage, like a cross between Rodriguez and Peter Allan! I thought he was going to be cheesy, but the show turned out to be really good. Back to the motel at 4am… yeeish!
We gingerley walked along 5th Avenue for some late afternoon breakfast. The streets are so relaxed here, people are walking at a Sunday pace, walking their dogs, smoking, eating out, socialising, Brooklyn seemed like a laid back Melbourne.
The final night of the Norton show saw a packed venue and an excited audience ready the nights' entertainment. Bloodshot Bill was cool but kooky, a bit nuts, but good songs. He had a buzzing, mechanical voice, which made me wonder what his natural voice would sound like. Figures of Light had Mick Collins – they were ok – proto punk – Mick was cool – nothing too flash here, but they seemed important to the American audience.

Bollybilly
Tandoori Knights were fun, with neat songs, weird kitschy rockabilly melodies with fuzz effects, but sometimes their vocals were irritating. They had a great look though - the guitarist / singer King Kahn sported his distinctive turban, second guitarist Bloodshot Bill had thankfully shed his pajamas and was in a traditional Indian kurta, and their bass player with the pencil thin moustache was the king of kool with a full length brown kurta, but with tell-tale rockabilly cuffs on his jeans!

I Live For Buzz
Bonus act of the night was The Swingin' Neckbreakers – one of my all time favourite powerpop bands. They played in place of the Real Kids, who had to cancel due to illness. This was one band where I sung along to every song – 'Rip It Up Rip It Up', 'I Live For Buzz', 'Saturday's Best', 'The Girl Can't Help It', 'I Wanna Be Your Driver' - it was a showcase of my favourite car-tape tunes.

The A-Bones kinda stole the show with a thunderous garage stomp, then Cyril Jordan joined them for Shake Some Action, followed by Roy Loney who fired up with Teenage Head and before you knew it, we're into a full-tilt Flamin' Groovies reunion. The crowd was just going nuts. Check the clip below.
By now it's around 2am Monday morning, yet the crowd hasn't thinned at all. Everyone is here for The Sonics. Every visiting musician, special guest and audience member was ready and in position for when Kim Fowley introduced the band.

The Sonics were simply brilliant creating a huge wall of sound and they cranked out hit after hit. Strychnine, Cinderella, Have Love Will Travel, Psycho, The Witch, The Hustler, Boss Hoss, He's Waitin', they were all in there. New bass player Freddie Dennis had the trademark scream and it was killer! So did original keyboard player Gerry Roslie. It just all sounded so good. The audience was a throbbing, dancing mass and despite it being a school day, it didn't wrap up until 4am!

This tour of the USA was an all-you-can-eat buffet of musical flavours, with tough-as-nails rockabilly, Hindi rockabilly, traditional hillbilly, rockin' garage stomp, wailin' sixties pop, rollin' Texas rock, proto-punk, power-pop, Texas swing, honky tonk and country rock.

Lori Lee @ Robot Productions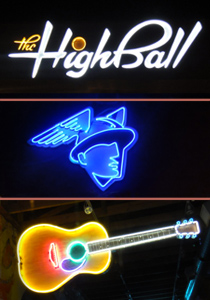 Austin, Texas neons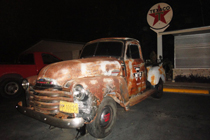 Hot rod parking at Ginny's Saloon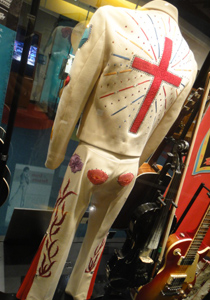 Gram Parson's Nudie suit in the Country Music Hall of Fame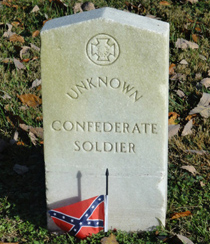 Beechgrove Confederate Cemetary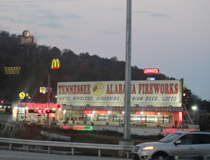 Fireworks superstore in TN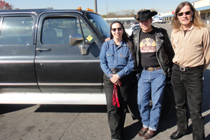 Lori Lee, Jason Lee Wilson, Johnny at the end of the tour in Nashville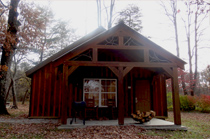 Our Smoke House log cabin
in Mounteagle Tennessee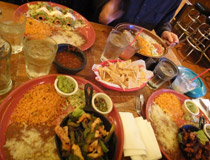 Standard Tex-Mex meal spread
frijoles, burritos and salsa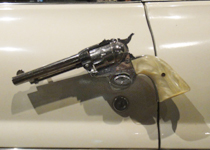 Car door handle
on Ernest Tubb's Pontiac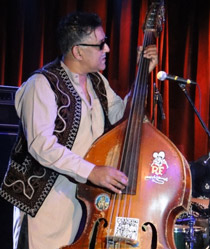 The Tandoori Knights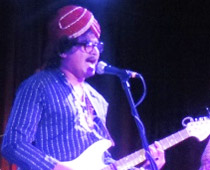 King Khan from The Tandoori Knights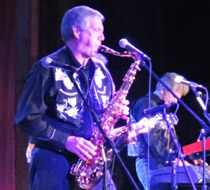 Rob Lind on sax with The Sonics